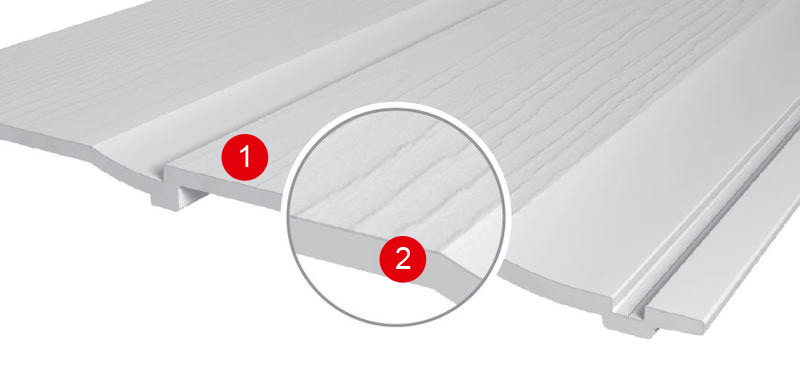 The KERRAFRONT facade cladding is made using the KERRACORE technology. It is a two-layer technology.
Outer layer (hard PVC):


- resistant to impact and scratches; it is a carrier of colour and embossed, tactile surface texture.
- special modifiers in the Ultra-Therm technology and the so-called "cold pigments" used in the process of dyeing the top layer guarantee the best in the market resistance to high temperatures and colour stability.

Core (foamed PVC):


- it is characterized by high density and homogeneity, resulting in the product's dimensional stability and mechanical strength.
The KERRACORE technology provides the product with exceptional resistance to impact and such factors as extreme weather conditions, humidity or bacterial and fungal effect.
SYSTEM CONNEX
KERRAFRONT CONNEX – CONNECTING WITHOUT CONNECTORS

CONNEX is a system which allows for the fast connection of panels without any additional connecting accessories. CONNEX system panels have a length of 2.95 m. At each end, they are equipped with special built-in fastenings, making their assembly quick and easy and requiring no additional accessories.

The connections in the CONNEX system are very aesthetic and almost invisible.